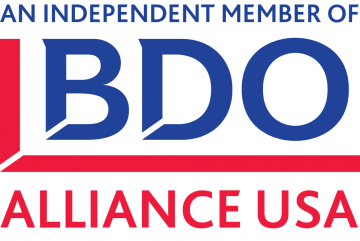 Journal of Accountancy
Liquidity, regulation among not-for-profits' top challenges
By Joseph Radigan
June 11, 2019
More than a decade after the financial crisis, not-for-profit organizations remain constrained by tight funding and the challenge of complying with regulatory and legislative demands, according to BDO USA, LLP's third annual Nonprofit Standards bench-marking survey.
The survey released Monday found that 63% of organizations said the time and effort to deal with government regulations and legislative change will be a high or moderate challenge this year. The regulatory challenges include requirements from the law known as the Tax Cuts and Jobs Act, P.L. 115-97, which was enacted in December 2017. The law established an excise tax on not-for-profits for executive compensation in excess of $1 million under certain conditions, and it taxes some specific employee fringe benefits as unrelated business taxable income.
The law also increased the standard deduction for individuals, and many not-for-profits fear that this provision will lead to a decline in donations. If individuals choose to take the standard deduction, they may be less motivated to make charitable donations, which are tax-deductible only for taxpayers who itemize their deductions, creating further tight funding challenges.
Not-for-profits have also had to contend with financial pressures that have plagued them since the 2008 financial crisis, said Adam Cole, partner and co-leader of BDO's Nonprofit & Education practice in New York. Much of the funding not-for-profits relied on dried up after the financial markets crashed, and it hasn't returned despite an economic recovery that has run for 10 years.
"That's creating a continued restriction on the liquidity that they'd like to achieve," Cole said during a phone interview. Cole is advising clients to pay close attention to cash levels. Economists are growing more concerned that the economic expansion may have run its course, and a recession could add to the already tight squeeze on funding.
The survey found that 63% of not-for-profits hold reserves to cover six months or less of operating costs. Cole said the low cash reserves need not be a cause for alarm because some organizations may use reserves to cover one-time investments in technology or infrastructure. Nearly two-thirds of the survey's respondents said they plan to make technology investments in the next year to help them contend with staffing shortages. Some 66% of organizations said they plan to invest in management platforms, and 56% of not-for-profits plan to invest in data analytics.
Of the organizations surveyed, 72% allocated 80% to 100% of their spending to program-related activities in the past fiscal year. The right level of operating reserves varies by organization size and sector, but Cole said not-for-profits should establish an appropriate financial safety net.
Not-for-profit organizations have had to disclose more details about their liquidity and access to funding since FASB's Accounting Standards Update No. 2016-14, Not-for-Profit Entities (Topic 958): Presentation of Financial Statements of Not-for-Profit Entities, became effective in 2018.
Cole said the standard's publication coincided with a growing desire among stakeholders to gain more information about not-for-profits' financial condition, particularly regarding liquid assets that can be applied to operations.
Not-for-profits are addressing many societal problems at a time when some problems such as opioid addiction, homelessness, and food insecurity have worsened and increased the strain on the organizations' resources. At the same time, donors are restricting the use of the money they contribute and demanding that the funds be spent on the organization's mission, not staff salaries and other overhead costs.  "The margins have become razor thin," Cole said.
Tight funding problems are particularly acute among health and human services organizations, and 31% of the organizations in this group said they expanded the scope of their mission in the past year. While some of the new services are underwritten by extra funding, health organizations are concerned that the additional funds won't be enough to cover increased overhead costs.
In addition, 65% of health organizations said more than one-fourth of their funding sources have asked for more information about the organizations' performance, and satisfying the information demand is adding to overhead costs. The survey said only 37% of other organizations had at least one-fourth of their donors request more information about their performance.
The survey also found that 57% of health organizations' boards rank cybersecurity as an important challenge, compared to 47% of the boards at other organizations. Despite the funding pressures, 60% of organizations surveyed said improving liquidity is not a challenge, and only 39% of organizations said they plan to make the development of new sources of funding a priority in the next year.
A not-for-profit's commitment to carry out its stated mission and spend funds on its core programs is closely linked to employee satisfaction and turnover, BDO found. Nearly one in four organizations surveyed said employees become dissatisfied when they believe there's a disconnect between the organization's operations and its stated mission. Still, 78% of the survey's respondents said meeting staff compensation demands was a high or moderate challenge.
BDO's Nonprofit Standards survey polled 200 organizations, including health and human services entities, colleges and universities, public charities, and private and community foundations. The organizations ranged in size from less than $25 million in annual revenue to more than $76 million in annual revenue.
— Joseph Radigan is a freelance writer based in New York City. To comment on this article or to suggest an idea for another article, contact Ken Tysiac, the JofA's editorial director, at kenneth.Tysiac@aicpacima.com (mailto:Kenneth.Tysiac@aicpa-cima.com). © 2019  To discuss your entities individual needs, contact us at Wegmann Dazet or click here to meet our team.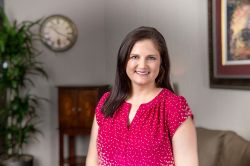 Latest posts by Valerie Lowry, CPA
(see all)