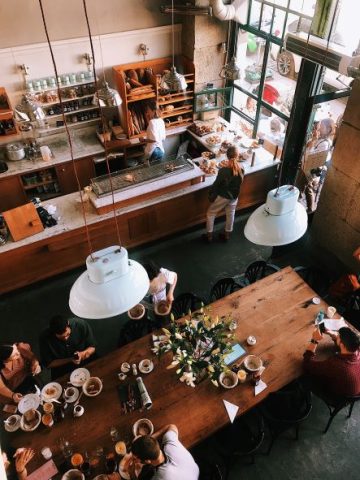 From the drive-through speaker to QR code menus, restaurant patrons are familiar with technology that streamlines front of house restaurant operations. Recent years have seen increased focus on innovation at the back of house. Though not necessarily visible to the average customer, changes underway will have a profound impact on customer experience. Tech is bringing efficiencies the back of house, as explained by BDO staff.
As the restaurant industry recovers from labor shortages, supply chain disruption and other COVID-19 related setbacks, adoption of back of house technology can help establishments manage inventory, mitigate staffing shortages, and elevate customer experience for a competitive edge. Restaurants interested in the wealth of back of house tools can take a strategic approach to innovation that takes return on investment (ROI) and staffing implications into account.
The benefits of back of house innovation
Back of house innovation translates to front of house efficiency. The fast-food sector has been automating food production since the early 1990s, but advancements in technology have recently converged with industry trends to prompt more restaurants to adopt new back of house tools. According to the Square 2022 Future of Restaurants report, 36% of restaurants upgraded their business technology in the past year. The trend shows no signs of slowing, as 91% of restaurants surveyed have plans to implement kitchen automation technology. Restaurants that do so strategically can streamline operations and mitigate labor issues to enhance the customer experience.
Streamlined operations
Dining customers have enjoyed the convenience of ordering meals for takeout or delivery, which leads more restaurants to juggle multiple order streams launched during the pandemic. Adoption of an integrated online ordering system can help restaurants better track and control ordering streams. An integrated online ordering system can also help restaurants avoid fees associated with aligning with a third-party ordering service.
Kitchens are increasingly leveraging automation technology for more precise inventory management. Inventory management has always been a difficult aspect of running a restaurant, and ongoing supply chain disruption presents additional challenges to sourcing ingredients and supplies.  Data analytics technology presents restaurant managers with an accurate view of demand for various menu items. Predictive modeling capabilities can support successful budget allocation and purchase strategy, so servers don't have to disappoint customers by telling them a favorite menu item is out of stock. Just some of the ways in which new tech is bringing efficiencies to back of house.
Restaurants that automate cooking have an even clearer idea of the amount of ingredients required to make certain dishes. Billed as the world's first fresh food robot, Sally is a machine that can assemble salads consisting of up to eight ingredients in 90 seconds. Robots like Sally abide by uniform measurements. Consistency in this area further supports accurate inventory management.
Mitigation of labor issues
The use of tools like Sally can help restaurants mitigate the impact of a drastic labor shortage that is projected to continue. After a tumultuous two years of soaring turnover rates, the National Restaurant Industry's 2022 State of the Restaurant Industry report found that seven out of 10 operators still lack adequate staff to support customer demand. Restaurants that automate key back of house processes can grant kitchen staff more time to devote to more complex tasks.
The pandemic further raised the standard of hygiene for restaurants. While employees might have to take time off of work to quarantine after COVID-19 exposure or infection, kitchen automation tools can be easily sanitized and set up to cover shifts. The introduction of kitchen automation tools can also minimize the frequency and severity of employee injuries resulting from human error.
Elevated customer experience
Back of house innovation translates to front of house efficiency. Restaurants can increase customer loyalty by leveraging kitchen automation technology to streamline ordering and delivery services, to shorten food preparation timelines, and to standardize the quality of meals. The ubiquity and permanence of customer review websites and social media make a reputation for fast service and consistent quality an invaluable asset.
Key considerations
There is no one-size-fits-all strategy for implementing back of house technology. Restaurants can take an a la carte approach to upgrading operations, prioritizing tools by impact on processes and ROI. Managers should clearly communicate kitchen automation strategy to stakeholders and staff, as successful innovation requires the support of the entire restaurant.
No matter a restaurant's adoption strategy, it is crucial that the workforce is taken into account. Employees struggling amid labor shortages might be pleased to know that the adoption of technology brings opportunities for upskilling. Restaurants may want to automate repetitive tasks and train kitchen staff to handle higher-level matters. Upskilling initiatives can help quell the tide of employee turnover and attract staff looking to build a career in the culinary arts.
Kitchen automation serves the restaurant industry's evolution
The restaurant industry has demonstrated great resilience in recent years. Restaurants must continue to strategize to overcome ongoing labor shortages and supply chain dysfunction. Strategic adoption of kitchen automation technology can increase restaurants' flexibility as the industry strives to meet elevated standards of service and sanitation. Restaurant owners should continue to strategize about new tech bringing efficiencies to back of house.
Contact Wegman Dazet CPAs for our insights into restaurant operational efficiencies and financial statements analysis.
Article written by Adam Berebitsky, Lisa Haffer and Carrie Shagat. Copyright © 2022 BDO USA, LLP. All rights reserved. www.bdo.com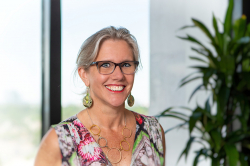 Latest posts by Karen Dunn
(see all)