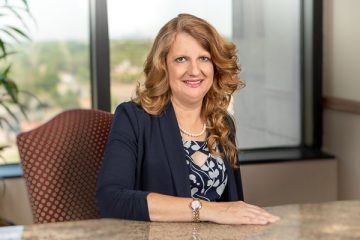 Anita Zimmer, CPA, ABV, CFF explains to businesses what to know about business interruption insurance. In addition to insurance for physical damages, most business policies include coverage for Business Interruption (BI) to compensate for lost profits during a period when the business cannot operate.  In general, this coverage is available when the business occurs a physical loss that prevents or limits their operations. It may also be available under a civil authority clause due to evacuation or other governmental order closing or limiting business operations.
First and foremost, review your insurance policy for terms, exclusions and limitations of BI coverage.  BI may have its own policy limit and deductible, or a waiting period before coverage begins, such as 48 or 72 hours.
Lost Business Income
BI is designed to replace income that would otherwise have been earned by the business, had no loss occurred.    Business income is generally defined as the net profit or loss before taxes, plus continuing normal operating expenses.  Continuing payroll is generally covered, but only for payroll actually paid to employees, and there may be limits on amounts paid to owners/officers.
Loss Period – Coverage is provided for the loss of income sustained until the property is restored, up to 12 months following the physical loss date, and up to policy limits. An Extended Period of Indemnity may provide compensation for an additional time period of coverage beyond completion of the repairs to allow the business time to restore operations to pre-loss event levels.
Resumption of Operations – If the business is able to operate partially or at a temporary location, the BI loss will be reduced by the amount of actual earnings by the business during the loss period.
Extra Expense – The BI portion of the policy includes coverage to pay for necessary expenses incurred during the period of restoration of the property, that would not have been incurred if there had been no physical loss or damage to the property.   Extra expenses include those necessary to continue operating the business at its original location, or at a temporary replacement location until the original location is repaired.  Extra expenses may also include expenses that minimize the time your business is unable to operate.  Examples of these expenses may include generator and fuel, extra security, or rent for a temporary location.
Property exclusions – There typically must be a covered loss to covered property for BI coverage to apply. If the business has one than one location, only income related to the damaged locations will qualify for BI.  Flooding is generally an exclusion for business interruption in most policies.  Again, review your policy for terms and exclusions.
Appraisal & Loss Determination
The policyholder will be required to substantiate the claim by providing the company's books and records, financial statements, income and expense reports, or other documentation.
For large or complicated claims, the insurance company may hire an accountant to calculate. You may need to engage the assistance of your agent/broker or attorney and your accountant to provide clarification of some provisions and work with the insurance accountant to determine a fair claim resolution.  This cost may be included in your "Extra Expense" coverage (see above).
The following is a preliminary list of information that will likely be required to calculate business-interruption loss. See more from the AICPA.
Federal and State tax returns for the previous 2 to 4 years;
Annual & Monthly financial statements for the previous 2 to 4 years; this will focus on primarily the income (profit & loss) statements, although balance sheet may be relevant for some businesses;
Current year monthly income statements prior to and during the loss period;
Detailed Monthly Revenue reports for the previous 2-4 years (depending on the type of business);
Payroll reports for a period prior to the loss event (weekly or monthly for 2-6 months) and payroll reports throughout the loss period;
List of extra expenses with supporting documentation
Business interruption insurance is intended to put the insured back into the same financial position it would have been, if not for the loss event.  We are here to assist in your recovery efforts.  Please do not hesitate to reach out to us if you  have any questions on what to know about Business Interruption Insurance.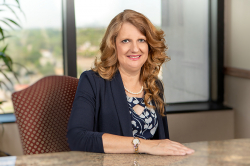 Latest posts by Anita M. Zimmer, CPA, ABV, CFF
(see all)