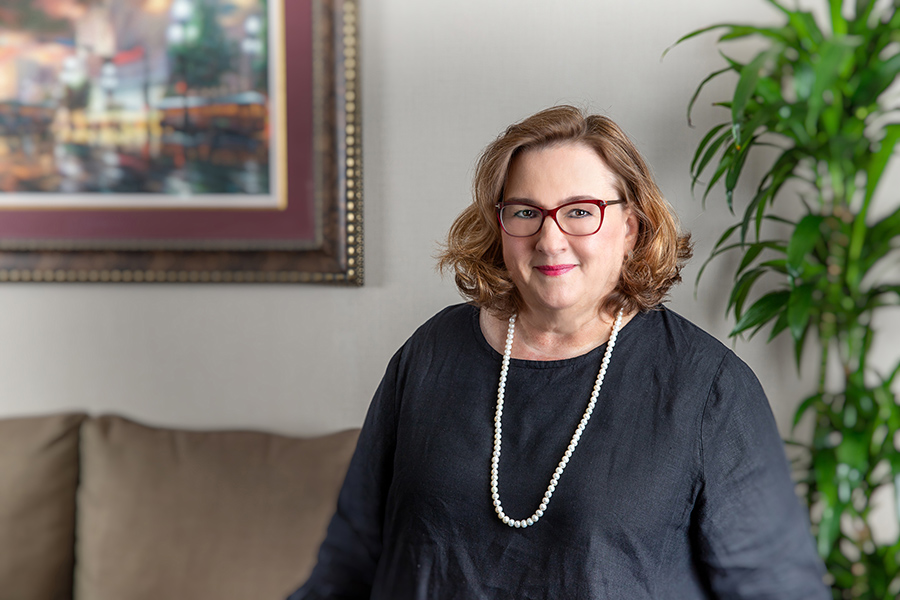 Education, Certifications & Affiliations
University of New Orleans, Bachelor of Science in Marketing, 1982
Certified Public Accountant, Licensed in Louisiana
Continuing Professional Education of 40 to 60 hours per year
Member-American Institute of Certified Public Accountants
Member-Society of Louisiana Certified Public Accountants
Significant Career Experience
With 30 years of public accounting and consulting experience, Lisa takes personal satisfaction in helping clients grow financially at all stages of their business. Her service approach since she started her career with Wegmann Dazet in 1992 has always been hands-on, always available, and client-focused.
Lisa enjoys working with clients to help them in their growth. She advises them on compliance with tax laws and shows them how to take advantage of available federal and state incentive programs and deductions. Her goal is to help all clients, no matter how big or small. Lisa strives to know her clients and their business as well as they do. This gives her the ability to foresee obstacles to their growth and then can guide clients to a better way. 
For example, she has assisted clients whether they need an audit, review, or compilation, and she has helped clients with their 401(k) plan needs.
Lisa serves clients in many industries including Maritime, Nonprofit, Oil and Gas, Manufacturing, Real Estate, Healthcare, and Professional Services.
Lisa's tax specialization includes:
Tax analysis of corporate and personal income
Estates & trusts
Year-end financial statement analysis and tax planning
Federal and state tax credit maximization
Representation of individuals, corporations and partnerships before the IRS, state and local taxing authorities
Financial and management advisory services providing solutions to businesses and their owners